Whew what a busy couple of weeks I have had, thought I would update you all on what I have been working on.
I just completed my Rosie the Riveter Bead Swap pieces and sent them out, so I won't post pics until after my partner has received her pieces. This was a Finished Swap for Bead Swap USA and I took my inspiration from the lovely polka dot head scarf.
Now I am working on another swap with Beaders United, again I can not show you the pics but I am taking pics of the process and I am really excited about the outcome. I have been partnered with the lovely
Ilenia
. This is a circular swap so I will send Ilenia my piece but I will get a piece from another person...so exciting. The funny thing about this is a few months back I participated in a circular swap through the
Etsy Beadweavers Team
and who did I receive my pices from.....yep Ilenia, she sent me the lovely butterfly earrings pictured below: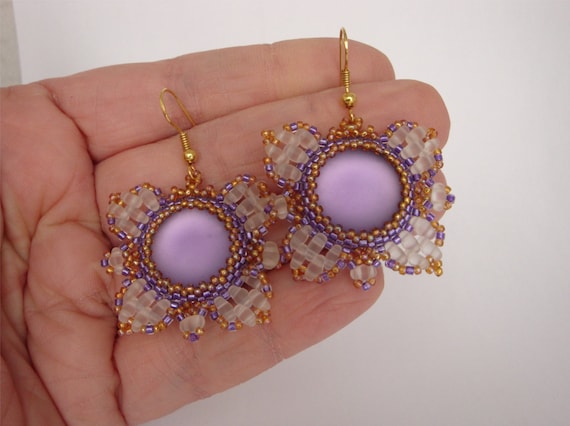 And I am not done, I also am participating in a soutache contest being sponsered by
Simply Soutache;
this will be my first attempt at soutache but this is a great way to get some practice and maybe even win a prize.
So in addition to taking care of the more imporatant things in life, I also have a few opportunites to give gifts and to showcase my jewelry making skills.