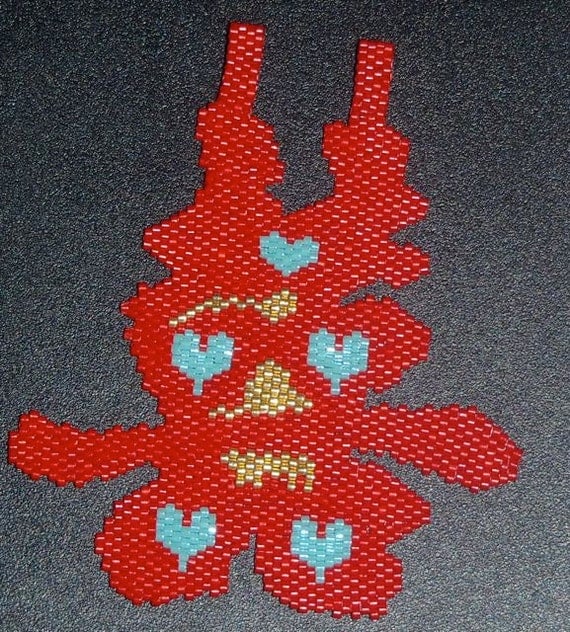 This item was created as my entry for the Etsy Bead Weavers (EBW) Team Challenge "June Bride".
http://www.etsy-beadweavers.blogspot.com/
Always in admiration of Chinese culture, I was drawn to the double happiness symbol worn by Chinese brides. I chose the altered symbol that incorporates symbols of love (hearts).
Unlike American brides who wear white, Chinese brides wear red accentuated with gold and turquoise. The entire pendant is made with Miyuki seed beads and measures 3.5 inches at the highest point and 3 inches at the widest point.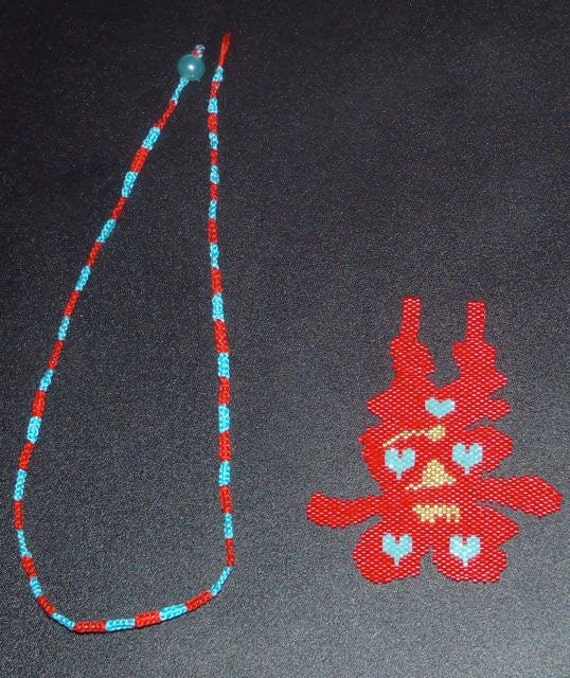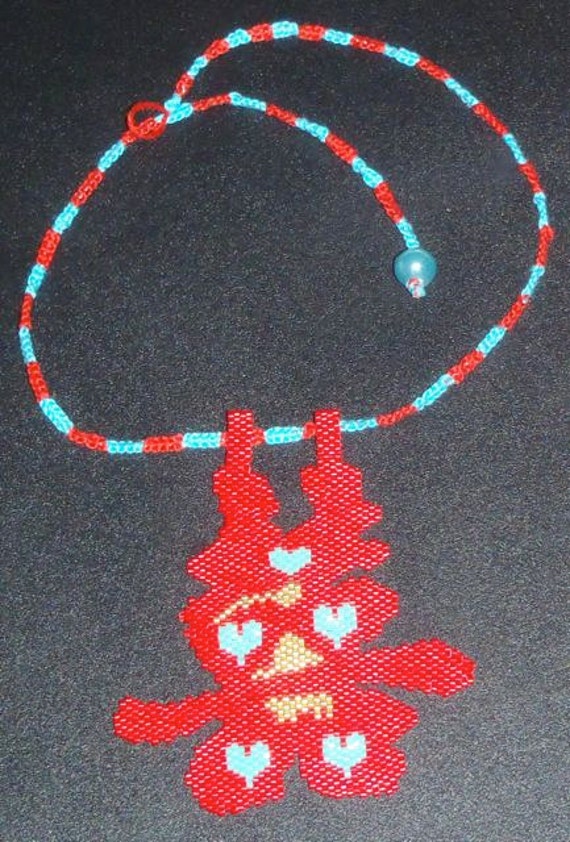 The pendant can be added to any cord of your choice and can be worn on any occasion after your special day. The pendant can also be worn without any cord and can be pinned to a garmet or head piece.
This was a fun challenge and I always like the different styles that each jewelry artists chooses.
Please visit the team blog at www.etsy-beadweavers.blogspot.com to see more members' entries. Between June 9 and 15, you'll be able to vote for your favorite entry.
Of course the July challenge is "Beautiful Summer Flowers" and since I love flowers, I will be participating in this challenge as well. Stop back through soon, I will be keeping a journal of my process of creation for this project.